Let me know when it gets to 100. have fun.
Hanging Up on Jessica
Posts: 650
Joined: Mon Sep 08, 2008 10:55 am
Location: in my field of paper flowers
Nothing better than a bright, shiny new thread!



HAPPY TWILIGHT TUESDAY EVERYONE!!!
Mesmerized by her own Dr. Cullen
Posts: 1573
Joined: Thu Aug 14, 2008 10:33 pm
Location: Lookin' super cool in my Wonder Woman shirt
Contact:
Ahhh, a new thread, I'm 30 something, footloose and fancy free, the kids are on their way to school, I'm checking the lex, what could be better?
So last night there was a commercial for something, I know not what because I was giggling, for polishing the rods. Hmmm....
Polishing!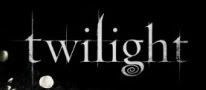 by Laniyeah on photobucket
Jump Starting Bella's Truck
Posts: 137
Joined: Tue Sep 23, 2008 3:05 pm
Location: NC
Contact:
WOO HOO! My first new thread! If I sound a little off, forgive me. After a glorious weekend away on my own, I broke my toe putting C2 to bed last night. Not only did I break it, I killed it. I am on percocet and crutches...scary
.
Earlier in the evening, my husband was asking me why Bella was my favorite character. He is reading the series for the first time and is finding Bella whiny (his words not mine). Anybody have any insight? I don't want to say the wrong thing and turn him off from the rest of the books.
BTW, he was standing behind me and actually heard the "SNAP" of breaking bone. I am pretty sure he understands now why his supremely clutzy wife likes Bella best.
bac
what commercial was that?! I must be watching the wrong channels

found by MMETP, courtesy of em3228 @ photobucket
Cliff Diving with Embry
Posts: 3251
Joined: Thu Aug 28, 2008 3:21 pm
Location: LOST on an island with Emmett! :P
Inspired - all I can say is OUCH! I've never broken any bones so I can only imagine the pain *shuddering*. Hope you have a speedy recovery.

Now with Bella being whiney, I don't see it. I'm trying to think of instances where her statements would be considered that and all I get is that she's trying to stick up for herself in someways and it seems no one actually listens to her. I do feel that everyone kind of treats her as a porcelin doll but whiney, I don't get.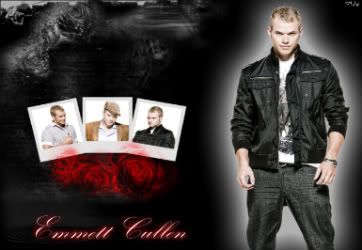 EDC Inc~New Trainee Supervisor~Team Emmett!
Team Kellan~Proud Klutzer!
MS Virgin & Randomness Irregular!
Lusting for Blood
Posts: 1387
Joined: Sat Aug 16, 2008 6:44 pm
Location: There...plotting Lynz's demise :D
I love new thread smell.

Inspired! You poor thing! I hope you feel better soon.

At Wal-Mart Friday night, I found an endcap filled with leg-warmers. My bestie and I wanted to buy a pair. We didn't. Yet. I'm still trying to figure out my outfit to the 80's birthday party. I'm thinking leggings and a short dress, but that might be too trendy.

Have you guys been to KMart lately? They have a Christmas line called "Twilight." It's very pretty pastels. Christmas is my favorite holiday (Halloween is #2). I love looking at Christmas ornaments and decorations.

I started having Christmas parties just for my girlfriends a couple of years ago. Last year I began a new tradition. Everyone brings in a pretty and unique-ish ornament. We draw numbers and switch. Everyone leaves with a different ornament. It was a lot of fun. Now I'm on the hunt for a unique ornament. Weeeee!

Squee! Thank you, Nena!
Inspired I'm sorry to hear that...it must be really painful and, unfortunately, I know the feeling of breking something. I hope you'll be ok soon!
Regarding Bella being whiny, I must confess I thought the same when I first read the book and didn't change my mind until the very last part of the book. Now that I've come to know Bella throughout the books I know how strong-willed and brave she is but in Twilight sometimes she seems to pity herself. She complains about the new school, the kids, Edward and when she's found both friends and love she keeps not believing it...I have to agree with your husband, Bella is really a bit whiny sometimes
Goodnight Elizabeth Christmas is my favourite holiday, too...I usually start listening to Christmas songs just before Halloween...and it means, pretty soon
And I can't wait to put up decorations and prepare my Christmas tree...last year I've done it all silver and blue, this year I'm thinking of doing it violet and silver
I used to make also a nativity when I was a child, all hand-made...a very big one. My father and I started to build the wooden background in October and set the final statues in the landscape on Christmas's Eve. I don't think it's a traditional thing in the States, but in Italy you see different kinds of nativities everywhere. I'd like to start that tradition again but unfortunately I don't have either time or space to do it
I'm new to this whole Twilight world (just read all the books this weekend) and am so happy that someone was nice enought to point me in the direction of this thread. (Thank you, Shannon!)

So now that I know I'm not the only person above the age of 30 who loves these books, I can stop doubting my sanity! (Well, at least I can rule out my little girl crush on a fictional vampire as being the cause!)

I hope you all have a wonderful day!
Celestial
Lusting for Blood
Posts: 1387
Joined: Sat Aug 16, 2008 6:44 pm
Location: There...plotting Lynz's demise :D
Welcome Celestial!!
My Christmas tree is gaudy. Bwahahahaha. I grew up poor and our ornaments rarely matched. The only time we had matching ornaments was if they were new. Since we were poor, most of our ornaments were made of glass. If you have ever had glass ornaments, you probably know what happened the next year. At least 1 glass ornament broke every year. Naturally, I grew up with Chrismas trees that had many different beautiful ornaments on it. My dad bought me this flavored sugar (think Pixie stix) filled
little red plastic Santa
in 1974. As soon as I consumed all the contents, Mom washed it, and let me hang it on the tree. That was the only ornament I was allowed to hang until I was big enough not to break things. In 2000, my mom finally let me have it. I proudly hang it on my tree every year.
The most common color on my tree is red. I have red ball ornaments throughout my tree, but most of them are inside it. Last year I bought a lot of bright colored ornaments in various shapes and sizes. I have a little bit of everything on my tree. I also collect snow couples. My tree skirt is Home Interiors and it has Santa and an elf, so I'm now collecting Elves as well. I love Christmas. I love buying ornaments, too *evidently*.
My mom gave me her Christmas tree because she was tired of fighting with it. It takes about 4 hours to assemble. As I said, I love a full gaudy tree.
Feast your eyes on my
gaudy tree
! It looks much better in person. I've actually gone to friends' homes and decorated their trees for them. I've been paid 3 times to decorate trees. This year, I'm doing something a little different. Not themed - but not as schizophrenic either.
How about another pic:
My extremely brightly lit seen from space gaudy tree

Squee! Thank you, Nena!
Goodnight Elizabeth, my family had a similar Christmas tree story, except for they wouldn't by a tree, so we decorated a potted plant.
Either way, I think you tree looks great!